Savings Accounts
A convenient way to save for that "rainy" day is with one of the many savings accounts that fit your lifestyle. Withdraw from any of these accounts by calling us to either send a check to your home or one of the many KONE, Inc. branches around the country, have one of our staff send a Western Union to you any where in the world, have us send a wire transfer to another financial institution or withdraw with a Visa CuCheck card.
Regular Savings accounts require a minimum share of $25.00. Open a basic membership account and you are a member for life. Dividends are paid monthly on this account. You may have an individual, joint, beneficiary or trust account. View Our Rates with the above link. Minimum balance for dividends is $100.00.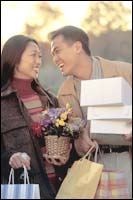 You may open any number of secondary savings accounts for your special needs.
Youth Savings accounts are for our 0 – 18 year old members. Each quarter helpful hints and brochures are sent to educate our young members on finance and to promote saving. This account earns dividends at a different rate than our regular savings account most of the time. Also read the information on the Student Package.
Christmas/Vacation Club Accounts
Deposit by direct deposit, payroll, mail or in person to these special accounts. Dividends are paid monthly. Christmas Club payout is October 1 each year. Vacation Club payout is May 1 of each year, but you may use these funds whenever you decide to go on vacation.
Term Savings Accounts
Purchase a term savings account to maximize your investment opportunities. Our terms are 3, 6, 12, 18, 24 months. With a minimum deposit of $100.00 you can save for that rainy day. Call the office today.
Money Management Account
With a $10,000 minimum balance, this account offers a higher dividend rate than our regular savings accounts. Unlimited withdrawals and deposits make this account an attractive investment.